AES athletes and Guam National Triathlon Team Members Chiyo and Peter Lombard, along with compatriot Mark Walters took home the team bronze medal in New Caledonia yesterday at the 2011 Pacific Games. In addition, Chiyo Lombard set the fastest women's bike time of the Games. Peter and Chiyo placed 7th and 5th in their respective races. It was an excellent showing after both overcame injuries and setbacks to take excellent results in what are known as the "Olympics of Oceana."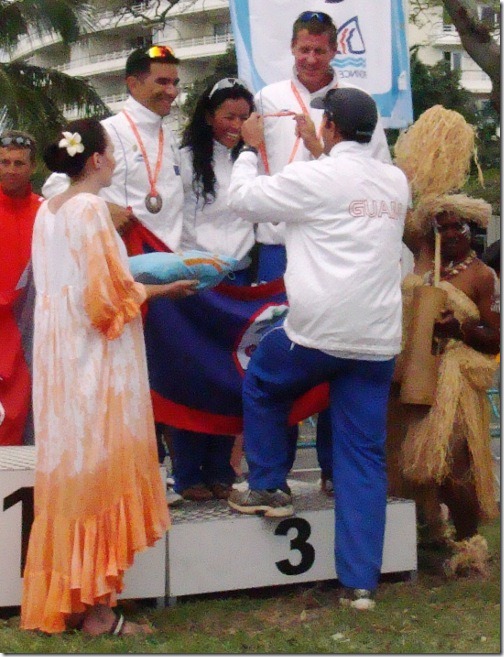 Team medal presentation ceremony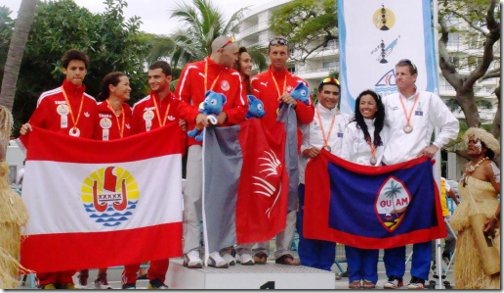 Medals presented!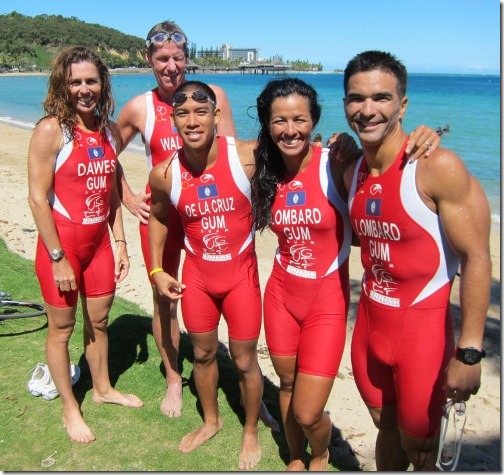 The Guam National Triathlon Team. From left, Kelly Dawes, Mark Walters, Joe De La Cruz, AES Athletes Chiyo Lombard and Peter Lombard (Guam Triathlon Champion).