AES Marin Cycling Camp 2019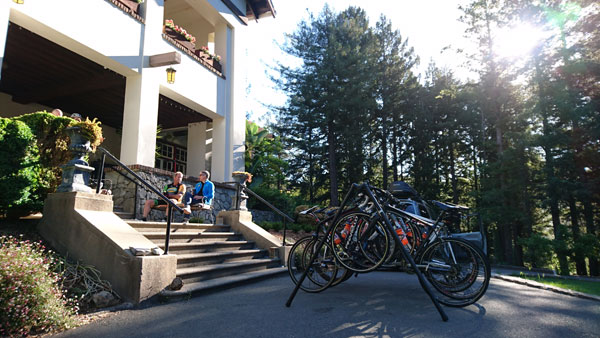 The 13th annual Aeolus Endurance Sport Marin Camp runs from May 5-10, 2019 in Mill Valley, California. The camp is lodged and fed at the historic Ralston White Retreat and the menus are custom made to suit the riders' individual needs and to match the work we will be doing. With a strong emphasis on technique, recreational riders find the camp to be highly beneficial. We teach riders of all levels how to prepare for events, how to eat, sleep, and dress properly, as well as how to get the most out of themselves mentally and physically. Each day begins with a morning discussion on a topic relevant to training and racing and includes a coach-rider ratio of no more than 1-7. Also, the camp has full SAG and mechanical support by Stan Barrett. The camp also features daily yoga and available massage by Heather Wolfgang.
Camp supporters include Verve Cycling, Roots of Resilience, LifeCycle Adventures, Nossa Familia Coffee, Cyfac Bicycles, and Missionary Chocolates.

The camp price of $2550 includes all lodging and amazing customized meals at the Ralston White Retreat as well as full tuition and your first massage. It also includes full mechanical support during and after our training days as well as full on-road vehicle support. All of the rides take place in beautiful Marin County, California.

For more details, email camp@aeolusendurance.com or call Adnan on 503.516.1943.
Check out some photos from recent editions of Marin Camp: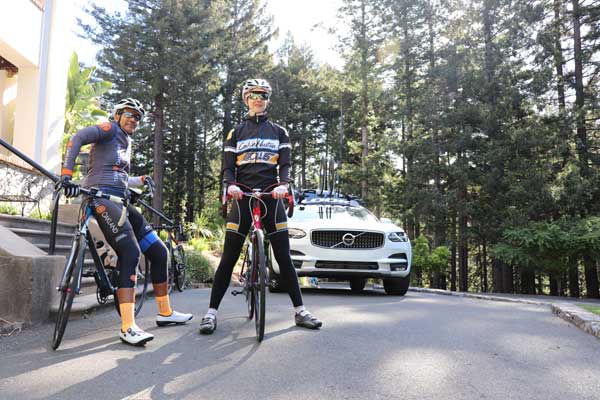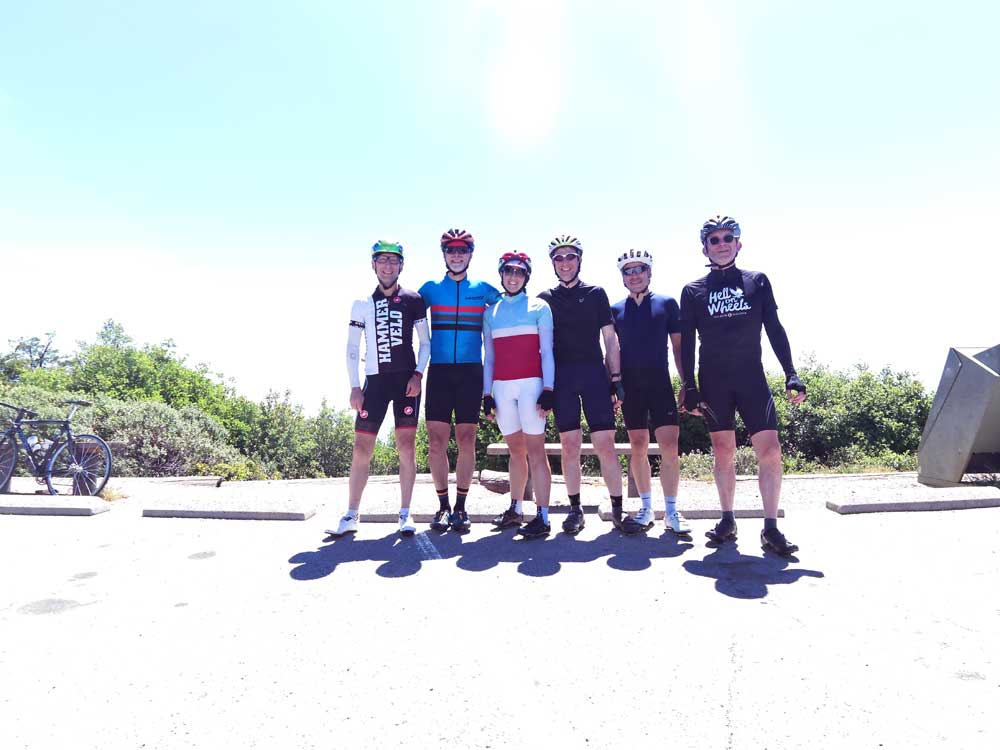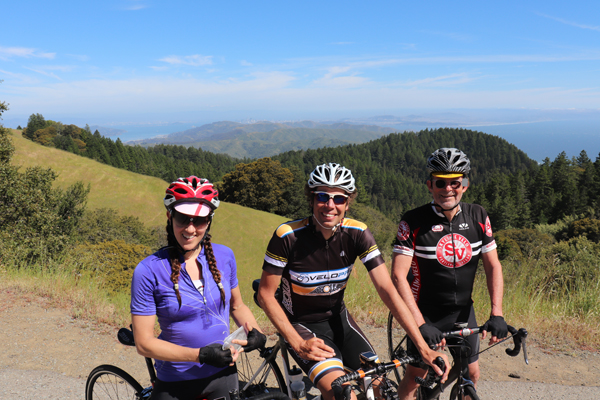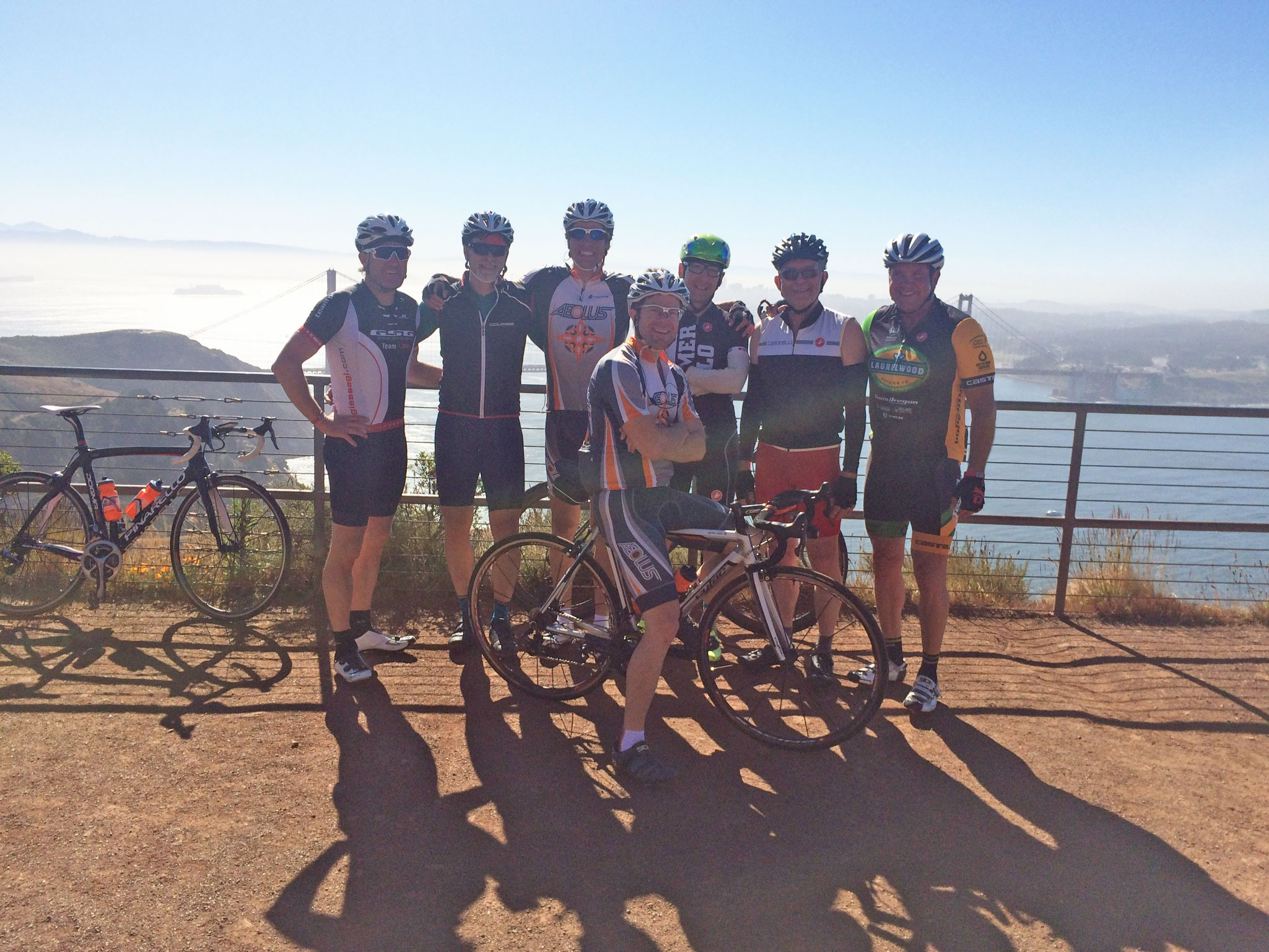 Here's what the riders think about Marin Camp:
You have an done incredible job putting the camp together. Thank you, Adnan, for the wonderful week - it was truly a gift and your energy is very positive. You really love what you do and it shows. D.D. 2010
I had a great time. Food, company, rides, support, lectures, yoga, massage....all were outstanding. Obviously you put some effort into organizing this as it went off really well. S.B. 2011
The cycling was fantastic and the combination of breakfast seminars - across a wide range of topics - and post-ride one-on-one power analysis was perfect. The coaches, presenters, massage therapists and yoga instructor were great too.-- G.F. 2011
Camp rocked! -- J.L. 2012
You know my week in the hills of California training is up there with my fondest memories. Being successful in my riding that week made me a stronger and more confident person. Thank you for being such a great leader. -- E.K. 2009